Skip to Main Content
It looks like you're using Internet Explorer 11 or older. This website works best with modern browsers such as the latest versions of Chrome, Firefox, Safari, and Edge. If you continue with this browser, you may see unexpected results.
Astronomy at Wayne State University
Department of Physics & Astronomy

Contact Information
Department of Physics & Astronomy
Wayne State University
135 Physics Bldg
Phone: 313-577-2721
Fax: 313-577-3932
Email: ad5541@wayne.edu
About the Department
WSU has a well-established planetarium and roof-top observatory. Faculty members teach a wide range of physics and astronomy courses, and many conduct research in astrophysics or the closely related fields of nuclear and particle physics. The K-12 NASA/SEMAA (Science Engineering Mathematics Aerospace Academy) is a long established program at Wayne State and provides excellent outreach and educational activities for B.A. astronomy students.
WSU Planetarium

The Wayne State University planetarium (http://planetarium.wayne.edu/about/index.php) is proud to feature a new state-of-the-art Spitz High Definition Digital System for presentation of modern planetarium shows. Learn about the planets, our Solar System, stars, galaxies, and other wonders of the Universe. Be dazzled by one of our amazing fulldome films.
Chandra X-Ray Observatory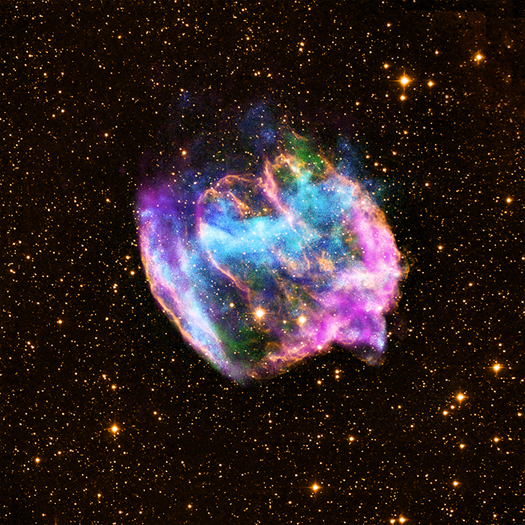 Podcasts from the Exhibition
Star Talk Radio
Star talk radio is a show hosted by Neil deGrasse Tyson, the head of the Hayden Planetarium in New York City.
Science Daily: Astronomy
Science Daily: Solar System News
Star Struck Newsfeed
StarStruck, from National Geographic, invites you to discover the cosmos and go behind the scenes of space exploration. Also learn what's coming up in your night sky.